Free classes and workshops
"If we practise meditation daily,
rest assured that the problems of our life,
inner and outer, are solved."
– Sri Chinmoy
"The meditation-path is a sunlit path
Leading to the Destination
Of the Beyond."
– Sri Chinmoy
"Life is given to each human being
For a very special purpose.
This secret each human being
Must discover for himself."
– Sri Chinmoy

FREE MEDITATION CLASSES
BY THE SRI CHINMOY CENTRE
RECOMMENCING IN JUNE
Sri Chinmoy:  "Yes, anyone can learn to meditate."
ABOUT THE CLASSES
Anyone can learn to meditate and enjoy the boundless benefits of learning to connect to our spiritual self.
"Progress is the joy
Of my inner pilgrimage."
Sri Chinmoy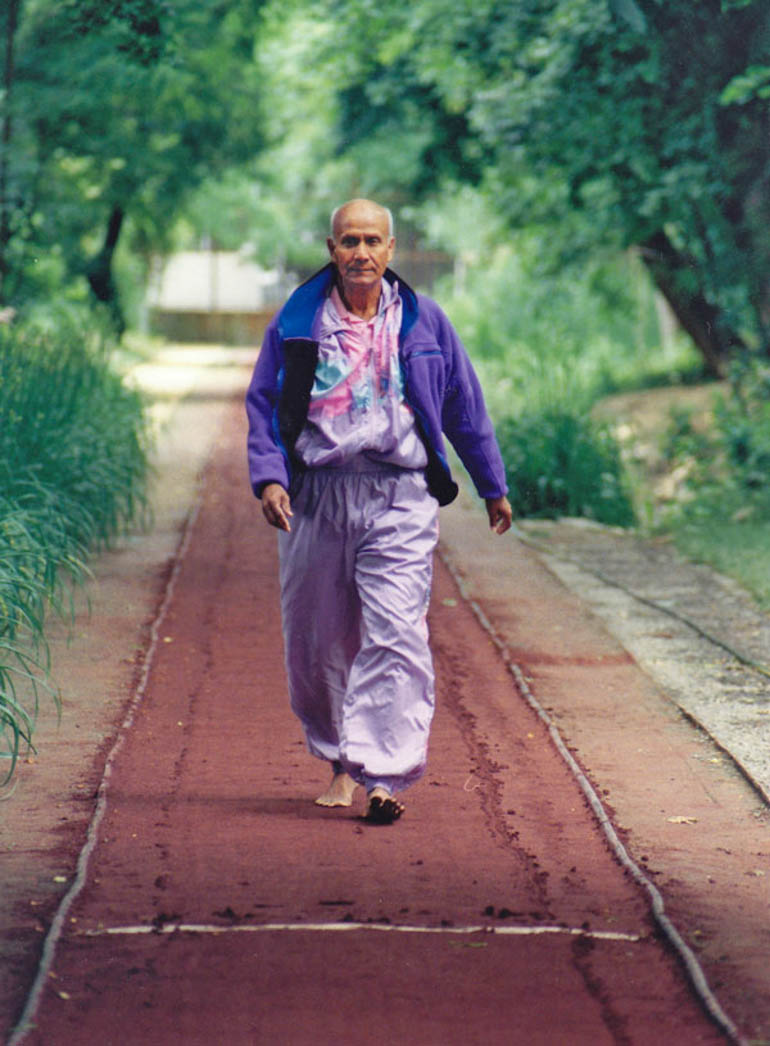 LATEST NEWS, POSTS
AND ARTICLES
-Learn Walking Meditation
HEART MEDITATION
"Heart-meditation is
Life-elevation."
Sri Chinmoy
SRI CHINMOY SPEAKS ON THE BASICS OF MEDITATION
"There can be nothing
As beautiful as
My heart's meditation-garden."
Sri Chinmoy
SRI CHINMOY PUBLISHED OVER 100,000 POEMS.
Watch videos of his poetry read by seekers around the world.
"Poetry gives joy
to my crying heart"
Sri Chinmoy

DOWNLOAD THE
FREE PHONE APP
Wake up each day to a life-transforming, inspirational quote from this collection of hundreds of aphorisms by Sri Chinmoy.
The Sri Chinmoy Daily Meditations App is available for Android or iPhone.